Entdecke The Joy of body & soul
Folgende Kurse biete ich dir als Einzelstunde oder in der Gruppe an. Gerne kombiniere ich auch verschiedene Methoden und passe das Training an deine individuellen Bedürfnisse an. Bei Fragen zu meinem Angebot sprich mich einfach an, ich helfe dir gerne weiter.
In diesem Ganz-Körper-Traning konzentrieren wir uns auf die Stärkung der Körpermitte und die kontrollierte Ausübung bestimmter Bewegungsabläufe. Eine wichtige Rolle spielt dabei eine bewusste Atmung und Entspannung des Körpers.

Auch beim Yoga wird ein ganzheitlicher Ansatz verfolgt, der Körper und Geist miteinander verbindet. Wir verbinden meditative Elemente mit muskelstärkenen Kraftübungen zu einem Wohlfühl-Training.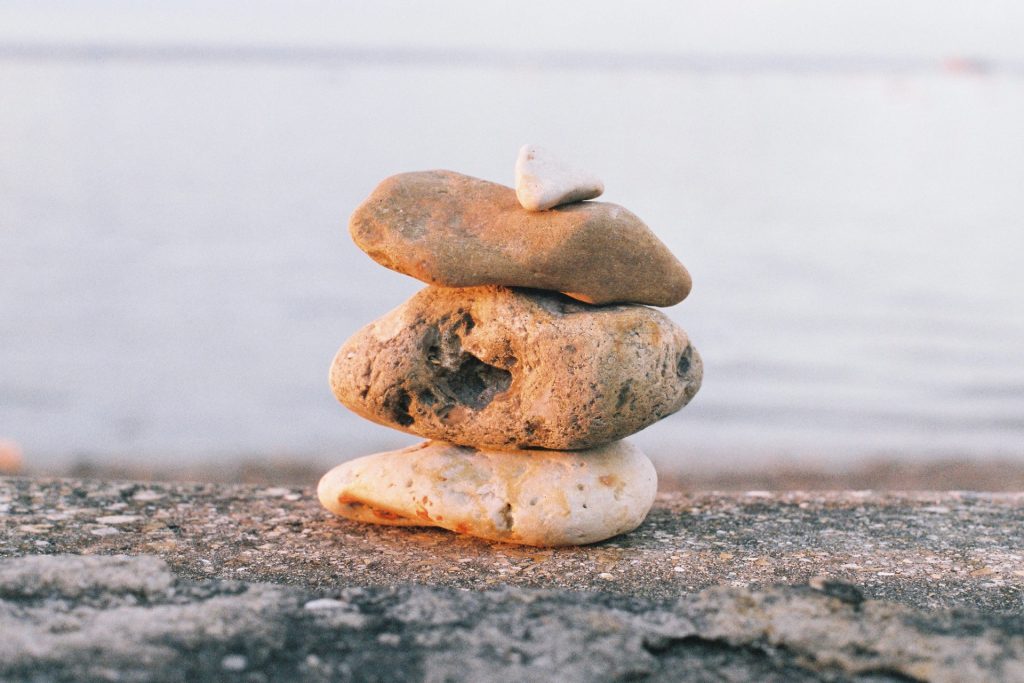 Ziel des Trainings ist eine Entspannung von innen heraus, die helfen kann Ängste und Unbehagen zu mildern.
Auch bekannt unter dem Begriff "progressive Relaxion" wird die bewusste An- und Entspannung der tiefliegenden Muskelstruktur bezeichnet. Das Training kann helfen Verspannungen im Körper zu lösen und die Konzentrationsfähigkeit zu steigern.

Die Wertschöpfung der Achtsamkeit kommt vor allem in der buddhistischen Lehre vor und ist Teil der Meditationspraxis. Es beschreibt den geistesgegenwärtigen Zustand des Menschen, der seine Umwelt und sich selbst wahrnimmt, ohne diesen Zustand zu bewerten, oder von Emotionen abgelenkt zu werden.
Regelmäßig stattfindene Kurse
Kursbeschreibung

Tag / Uhrzeit

Ort

Montags 19.00 - 20.00 Uhr

Mittwochs 19.30 - 20.30 Uhr

Freitags 18.00 - 19.00 Uhr

Tanzwerkstatt Trixi Schüttler
Leichlingen
Melde dich gerne bei mir, wenn du an dem Kurs teilnehmen möchtest! Per Mail an anjeli@gmx.de oder per Telefon +49 173 58 444 58.